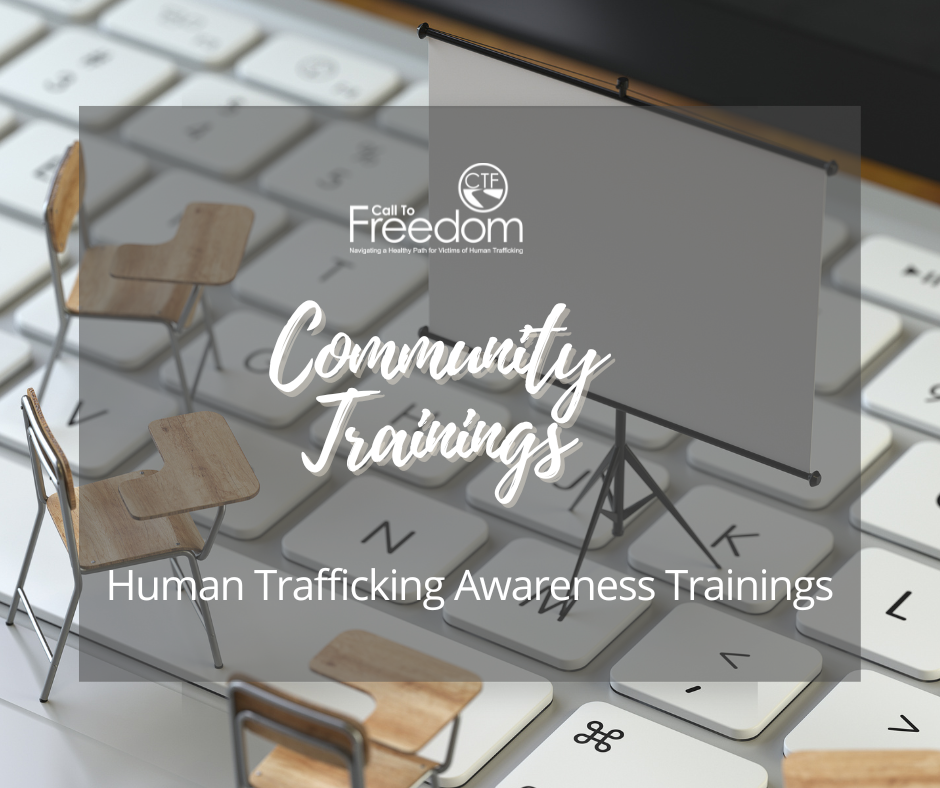 Human Trafficking Awareness Training for Businesses (Hair Salons, Banking, etc.)
Human trafficking is happening in our community and state. You will learn what human trafficking is, dynamics of exploitation and victimization, indicators, and much more.
Do you work for a hair salon, bank, convenience store, hotel, restaurant, or other business and want to learn more about how to fight human trafficking? Join us to learn about the signs and what to do if you suspect human trafficking at your job. We will discuss ways you can become an advocate for victims in these situations by identifying trafficking situations and being a resource for help.
If you are unable to attend in person, we do offer a virtual option.