NAVIGATING A HEALTHY PATH FOR VICTIMS OF HUMAN TRAFFICKING
Everyone who does evil hates the light, and will not come into the light for fear that their deeds will be exposed. John 3:20
estimated ANNUAL PROFIT of human trafficking.
International Labour Organization
Call to Freedom has served over 1,200 individuals since 2016.

of victims NEVER identified.
do not believe human trafficking happens in their community.
Inter-university Consortium for Political and Social Research
THE PROBLEM
Human trafficking is the illegal trade of human beings for the purposes of forced labor or sex trafficking. As the world's fastest growing criminal industry, it affects every corner of the globe—including the state of South Dakota.
It is a $150 billion dollar criminal industry that denies freedom to millions of people around the world. Every day, men, women, and children are being exploited for commercial sex or manual labor against their will.
It is estimated that less than 1% of victims are ever identified. Many return to "the life" (streets), end up in jail or prison, or simply disappear due to a lack of specialized long-term care for survivors.
OUR SOLUTION
Call to Freedom works every day to expose the illegal sale of human beings and heal those who have been impacted. We navigate a healthy path from victim to survivor through survivor-informed responsive services.
We understand that physically exiting a trafficking or commercial sexual exploitation situation is not the end of the journey, so our team walks with those we serve to help them overcome their past and start to thrive.
Realizing the complex needs of those who have been impacted by the trauma of human trafficking, Call to Freedom addresses human trafficking from all angles and is committed to being a constant throughout a client's journey. Our Continuum of Care Model is shaped by survivors' input to ensure holistic and meaningful care long term to every individual we serve. By providing safety, basic needs, a supportive housing site, medical assistance, transportation, and other specialized services, our staff pulls together the best community resources to make integration into the community as seamless as possible.
In addition to providing direct services to those impacted by trafficking, Call to Freedom staff works in the community—including with businesses and schools—to provide education and awareness. Our goal is to increase public awareness about what human trafficking looks like, available programs, and how to make reports so that those impacted can be better identified and connected with resources.
Call to Freedom is a 501(c)(3) organization. EIN: 47-5469817
Upcoming Events
25
January
Location available upon registration
Thursday
18
April
Location available upon registration
Thursday
18
July
Location available upon registration
Thursday
21
November
Location available upon registration
Thursday
CALL TO FREEDOM RESOURCES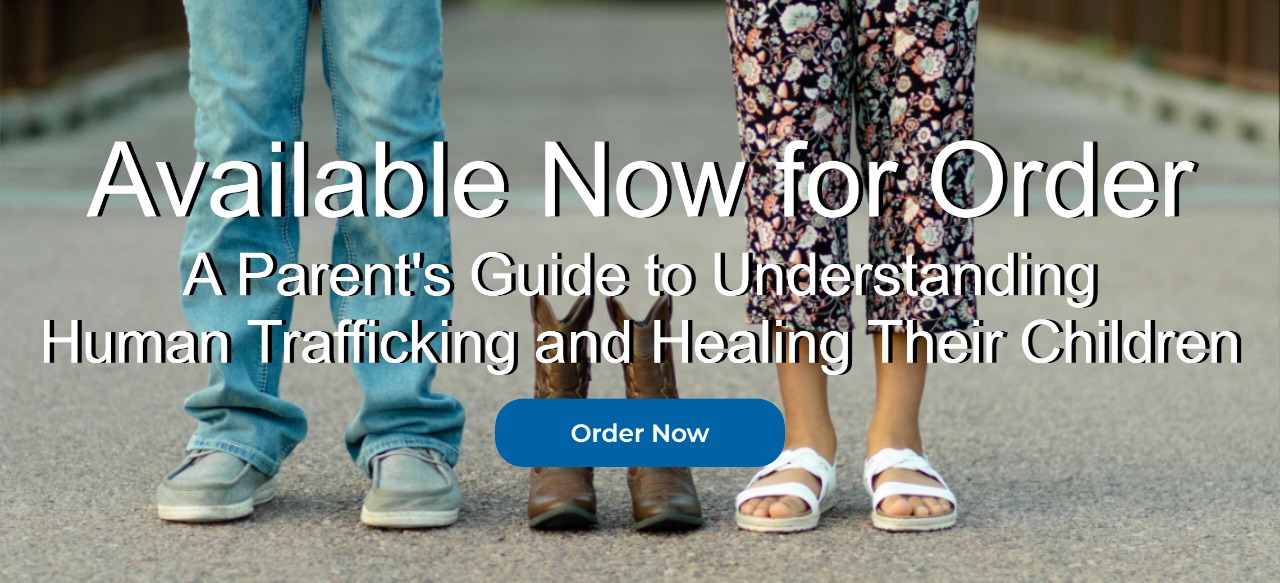 This book is a human trafficking resource for parents and anyone who interacts with kids and young adults. Along with knowing the dangers and warning signs associated with becoming trafficking targets, the psychology of victims needs to be understood in order to help them not only break free physically but to help their minds heal. Rescue requires much more than removal from the slavery conditions. This essential understanding is gained through the short stories and messages featured throughout the book of many trafficking survivors, all featured under the anonymous moniker, "One Survivor."
The purpose of this article is to provide an overview of Call to Freedom, a highly promising program based in Sioux Falls, South Dakota (SD) that provides comprehensive, ongoing, and coordinated service to sex trafficking survivors. Grounded in survivor-centered and trauma-informed principles, Call to Freedom provides survivors with various on-site services such as case management, occupational therapy, and transitional housing in addition to connecting survivors to community-based agencies that provide various services (e.g., mental health care, medical/dental services, legal services).
Call to Freedom also ensures that community partners are trained in trauma-informed practices to enhance the effectiveness of their work with survivors of sex trafficking. Moreover, Call to Freedom engages in legislative advocacy to decriminalize illegal activities in which survivors may have engaged while being trafficked and mandate tougher penalties for perpetrators of trafficking. Call to Freedom's work is survivor-centered; all services are voluntary and individualized based on survivors' needs with the ultimate goal of navigating their journey to freedom. Plans for conducting a rigorous evaluation of the Call to Freedom service model are discussed as well as suggestions for other communities wishing to provide comprehensive, ongoing, and coordinated service to sex trafficking survivors.
A variety of flags can be indicators of trafficking. Not every individual will present the same flags. Additionally, seeing one or two indicators doesn't necessarily mean that something is happening to you, it simply lets you know that you should probably step back and take another look at the situation.
While anyone can be affected by trafficking, including both U.S. citizens and foreign nationals, there are some populations at a higher risk that you may encounter in your work. Factors that lead to a disproportionate risk of trafficking include: 1) history of abuse and neglect, 2) social disconnection, and 3) social stigma and exclusion.
By understanding how social determinants of health are connected to populations at the highest risk, you can better identify and respond to those affected by and at risk of trafficking.