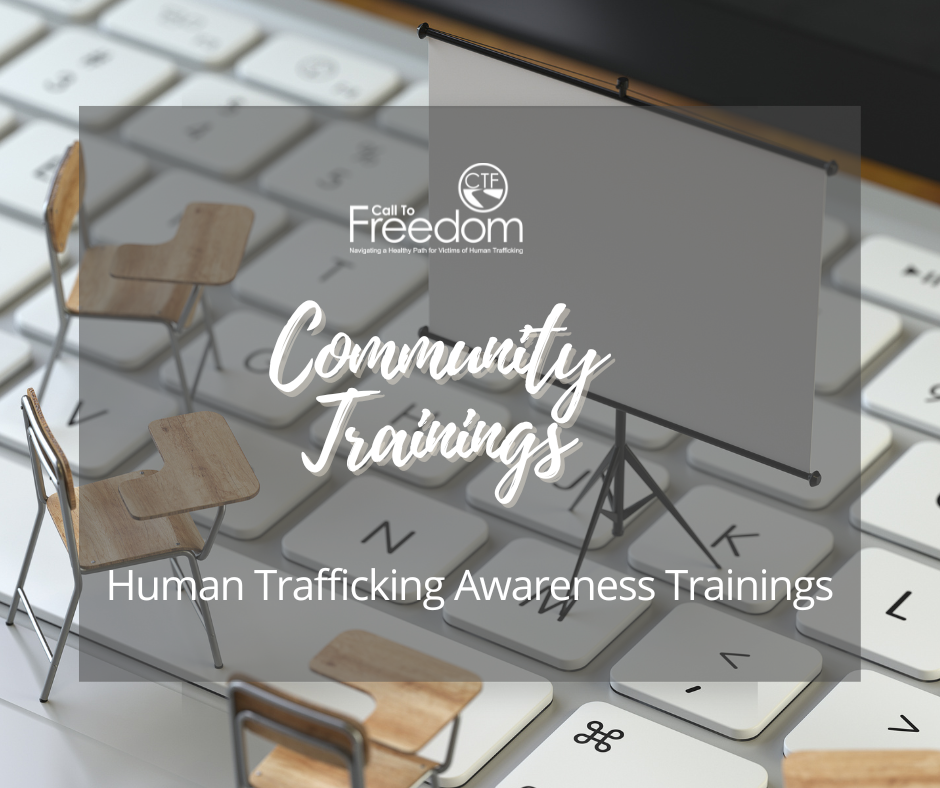 Human Trafficking Awareness Training for Addiction Professionals
Human trafficking is happening in our community and state. You will learn what human trafficking is, dynamics of exploitation and victimization, indicators, and much more.
Many survivors of trafficking have some form of mental illness and/or addiction. This awareness training event is for providers in the community hoping to expand their knowledge of human trafficking, improve their ability to recognize victimization in the clients their seeing, and strengthen their responses in clinical settings.
If you are unable to attend in person, we do offer a virtual option.