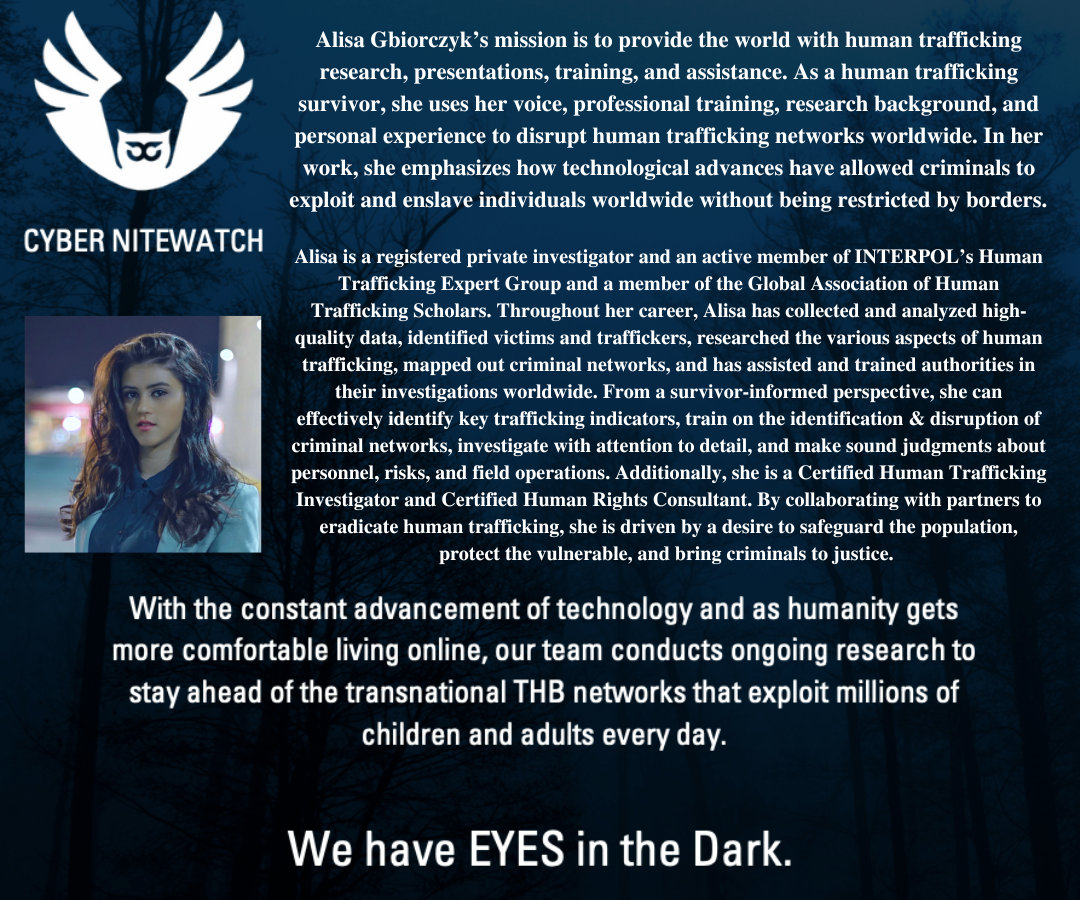 Parent Connections Session 2: Social Media Exploitation
This FREE education series is for parents, guardians, family members, and support systems who want to become advocates for the young people in their lives. We want to teach you how to protect your loved ones by engaging them in tough conversations and providing support in the midst of exploitive situations. Throughout this series we will focus on 3 topics: Human Trafficking, Social Media Exploitation, and Providing Support. You can attend any or all of the sessions. At the end of each session, there will be time for discussion and trained Call to Freedom staff will be available for individual questions or concerns.
Sign up today for Session 2!
Session 2:  Social Media Exploitation (May 16, 2023) – Presented in partnership with
Alisa Gbiorczyk of

Cyber Nitewatch

Social media is great to be able to connect with others any time, any where. This also means that perpetrators have easy access to our youth. The use of cyber space to facilitate human trafficking and exploitation is growing as the world continues to transform digitally. New technologies have enabled these criminals the ability to adapt their operating models for cyberspace. Human traffickers incorporate technology and use digital platforms to advertise, recruit, and exploit victims. We want to discuss the ways social media has been used to groom and exploit young victims. We will educate you on the warning signs to be aware of on your loved ones accounts. We will also review some tips to being safe on social media along with some helpful scripting to start tough conversations about sexually explicit images often shared.
Introduction on CYBER NITEWATCH
The Operational Model of Human Trafficker Online:
The open web allows human traffickers access to more potential victims because geographical limitations no longer exist. The internet has contributed to the increase in victims worldwide. The use of the internet, and more specifically social media platforms, for recruitment, grooming, and exploitation has made trafficking a crime with even less risk involved. In terms of criminal activity, traffickers have learned to be very flexible in their tactics. Criminals are known to adapt quickly to changing opportunities and risks, which means they may operate one way in one region, but differently in another. Different groups may employ different tactics from one year to the next. Methods and techniques are chosen based on profitability, ease of recruitment, and the risk of detection. Traffickers are constantly integrating and upgrading technology into their business model throughout the process from recruiting to exploiting their victims. It is critical that we stay ahead of traffickers and their evolving methods.
This Section will Address:
●  Overview of their Operational Model in Cyberspace
●  Why it is Critical for Parents to Prioritize Online Safety
●  Description of Tactics & Methods Employed
Social Media Platforms & their Vulnerabilities:
People often think of social media platforms such as Facebook, Twitter, Snapchat, and Instagram when thinking of social media. However, these are not the only forms of social media on the Internet. In addition to identifying other types of social media and communication applications, we will explore some of these other types of social media in this section, discussing their prevalence, applications, and effects. As well as the applications that are commonly used to conceal their activities in cyberspace.This Section will Address:
● Identify Various Types of Social Media Platforms
● Identify Ways each Social Media Platform is used by Exploiters
● Provide an Inside
Look into the Platforms using Real Examples Cyber Safety Toolkit:
Now that we have explored how exploiters leverage the internet to their advantage, discussed the various social media platforms that exist and their vulnerabilities, and explored the various tactics that are employed daily by criminals online we will take some time to walk through action steps that parents and caregivers can do to ensure the safety of their children online. This section will provide: the opportunity for an open discussion between the students and instructor (Q&A), highlight tools that children AND parents can employ, and will also take into account the psychological impacts and wellbeing of each party that is involved.