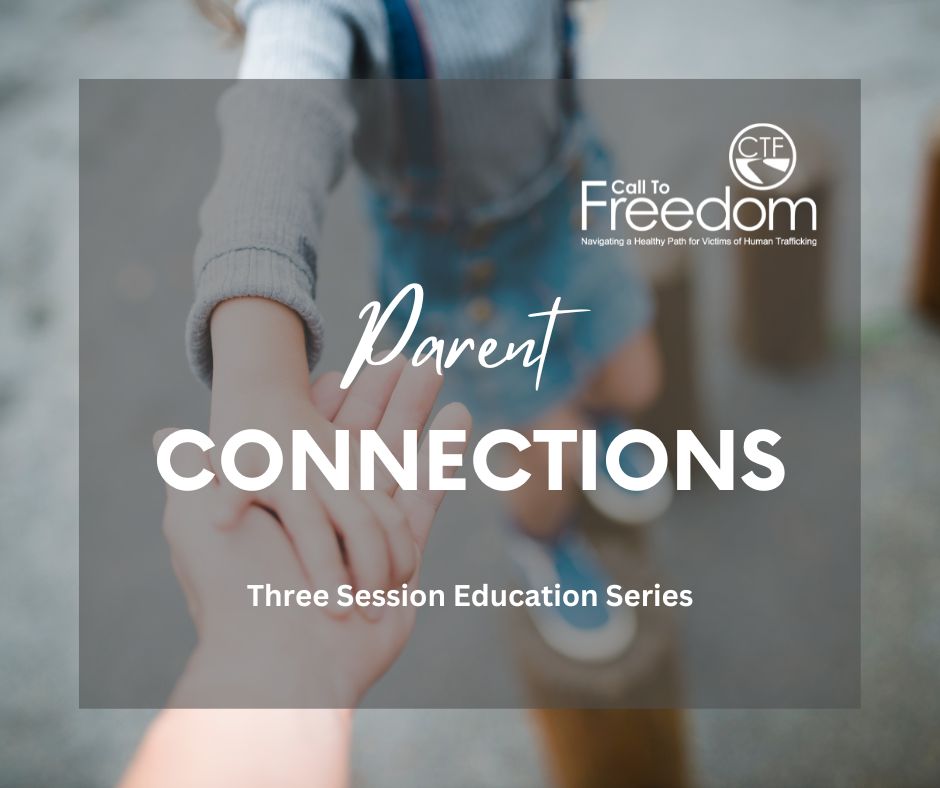 Parent Connections Session 2
This FREE education series is for parents, guardians, family members, and support systems who want to become advocates for the young people in their lives. We want to teach you how to protect your loved ones by engaging them in tough conversations and providing support in the midst of exploitive situations. Throughout this series we will focus on 3 topics: Human Trafficking, Social Media Exploitation, and Providing Support.  Sign up today for Session 2!
Session 2:  Social Media Exploitation (December 6, 2022) – Social media is great to be able to connect with others any time, any where. This also mans that perpetrators have easy access to our youth. We want to discuss the ways social media has been used to groom and exploit young victims. We will educate you on the warning signs to be aware of on your loved ones accounts. We will also review some tips to being safe on social media along with some helpful scripting to start tough conversations about sexually explicit images often shared.
You can attend any or all of the sessions. If you can not attend in person, a virtual option is available. At the end of each session, there will be time for discussion and trained Call to Freedom staff will be available for individual questions or concerns.