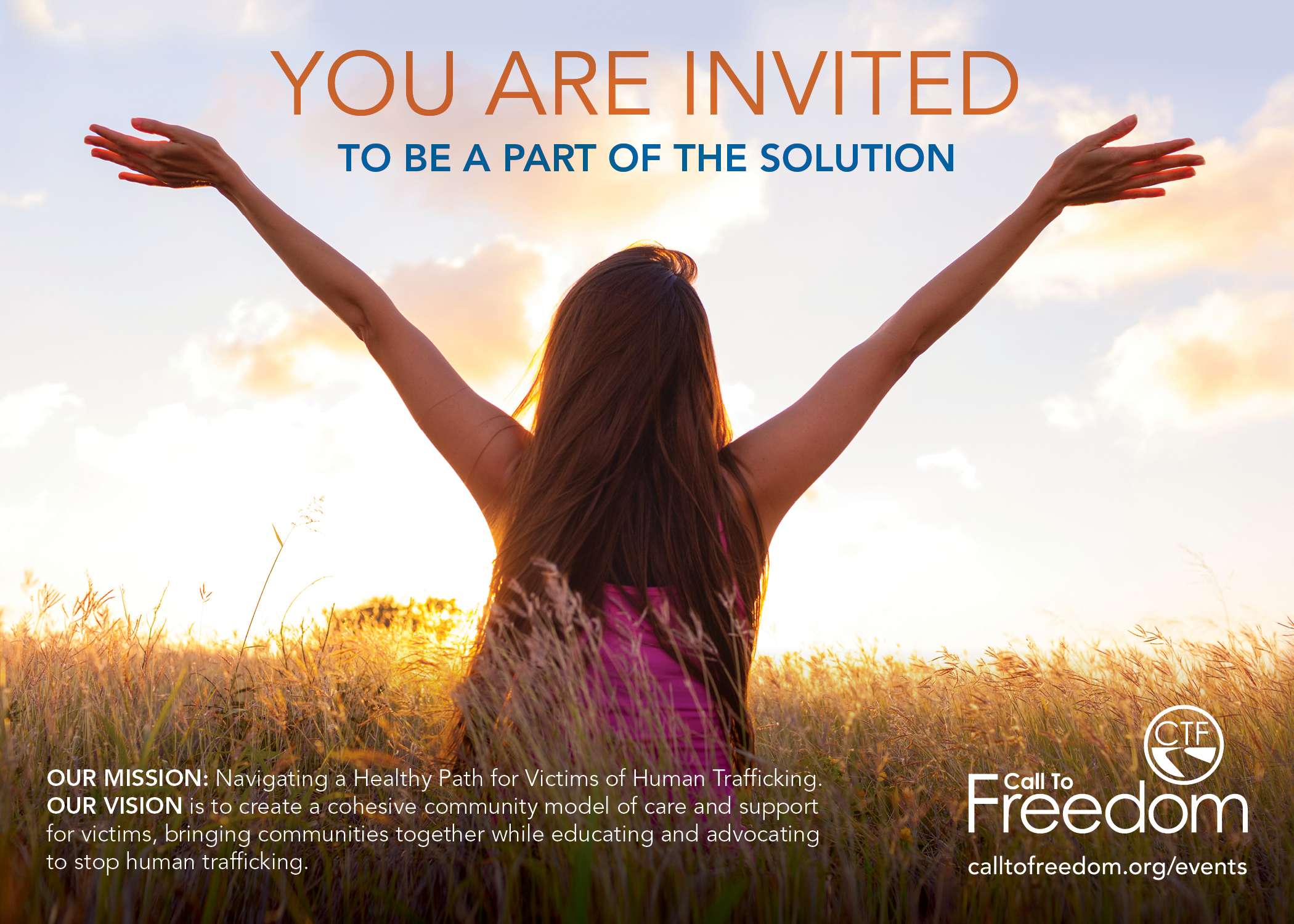 CommUnity Breakfast 2020
We are going Virtual – Save the Date!
Be part of the solution to ending human trafficking.
Please note, that you need to register for the CommUnity Breakfast in order to receive the link to stream the event. You will receive the link shortly before October 14th.
The support we saw in last year's CommUnity Breakfast was incredible! Each year, the CommUnity Breakfast is the largest fundraiser put on by Call to Freedom to help support our mission to support victims of human trafficking.
We're excited for what 2020's event will bring, and the UNITY our community will feel because of it. As like many throughout the world, we've had to make adjustments to our event this year. We will offer a virtual event that you and your guests may watch for FREE on October 14.
If you would like to serve as a host or would like additional information on sponsorship, please email [email protected] or call 605-261-1880.
Make sure you don't miss a beat by signing up for our newsletter to receive updates about this event and more!
Read more about how discover how one woman's life was changed by last year's event and what one thing you can do to join her in the fight against human trafficking.
Not so sure if the CommUnity Breakfast is for you? Last year we heard from community leaders about the impact Call to Freedom makes, we prayed for the victims, the organization, and our supporters, and we embarked on a mission to touch more lives than we ever have before. There is something for everyone at this event and we cannot win this fight without your help!
Hourly Schedule
Event Live Stream Times
7:30 am

-

8:30 am

Breakfast Live Stream
6:00 pm

-

7:00 pm

Dinner Live Stream
12:00 pm

-

1:00 pm

Lunch Live Stream