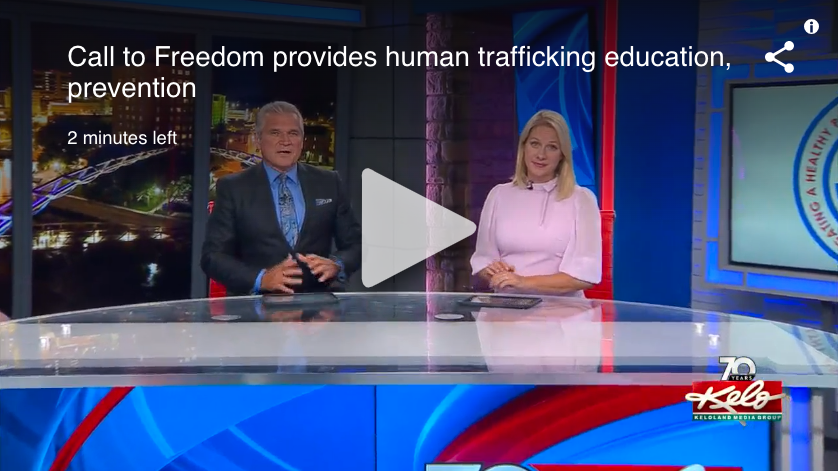 SIOUX FALLS, SD (KELO) — Call to Freedom is a nonprofit that works to support people impacted by human trafficking, but along with providing support for survivors, the organization also works to spread awareness and prevent future trafficking in KELOLAND, the focus of two community events this week.
"Education surrounding human trafficking is power," Michelle Treasure, the Executive Director of Program Services at Call to Freedom said.
It's why Call to Freedom brought in a team of national experts and survivors to Sioux Falls this week to help more people understand the dangers of human trafficking.
"To talk about social media, the conversations that take place on the dark web, they are set out to essentially exploit children just all over the place," Treasure said.
On Monday and Tuesday an international human trafficking investigator spoke to parents and professionals who work with teens about how to identify if someone may be at risk.
"Parents, siblings, teachers, social workers, they really are wanting to learn as much as they possibly can so they can help their students or their families," Treasure said.