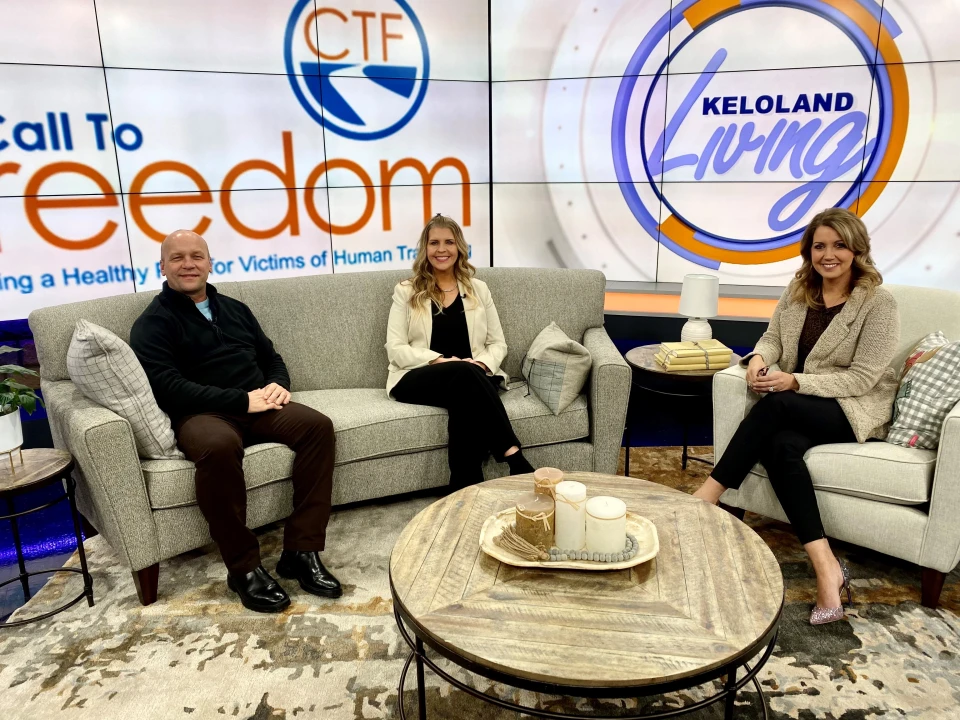 Male trafficking survivor shares his lived experience of the impact of human trafficking. When we hear the stories of human trafficking impacting the lives of victims, it's often through a female lens. And while female-identifying people do make up a large number of human trafficking's victims, they are not alone. Male-presenting individuals are also often falling impacted, though we hear their story much less often.
Nathan Earl is the Principal at Giant Slayer Consulting and a Master of Public Health Candidate at Yale University. Nathan leverages more than 20 years of lived and professional experience to help organizations and communities respond to violence against boys and male-identifying individuals across the social-ecological framework.
Becky Rassmusen, director of Call to Freedom and Nathan joined Keloland to talk about the often-unseen population of men who are being sex trafficked and the difficulties they face in getting help.
Keloland Living by Ashley Thompson – January 25, 2023