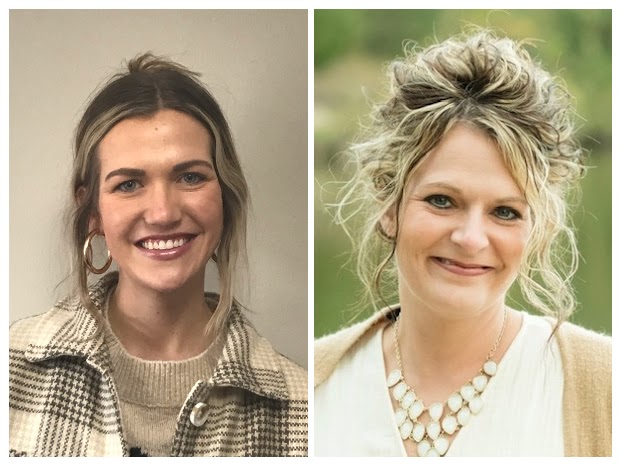 Kassidy Peters, Director of Development
Monica Rilling, Director of Community Engagement
When Call to Freedom stepped out in faith to build Marissa's House over a year ago, we did so without an on-staff development team.  We were blessed with wonderful volunteers who coordinated the successful fundraising efforts. However, for the long-term sustainability of Call to Freedom and the future needs of Marissa's House, we hired two wonderful people to lead our future fundraising efforts.
Kassidy Peters is the Director of Development. In this role, she works to develop an annual giving campaign. Kassidy meets with individuals, small organizations, and corporate donors to plan and implement annual or planned giving.  She also executes the grant writing program. She is looking forward to building relationships and spreading awareness about Call to Freedom's mission.  If you would like to discuss giving options please reach out to Kassidy at [email protected] to arrange a time to meet.
Monica Rilling is the Director of Community Engagement.  She oversees the volunteer program from the initial inquiry to the placement of the volunteers.  In this role, she also organizes and plans all the events to bring awareness and provide financial support.  One other area that Monica enjoys is community presentations.  She visits with churches, businesses, groups, etc. to share the mission and vision and bring awareness to our community. If you would like to get involved or learn more about Call to Freedom please email Monica at [email protected]